Tree Stump Removal
Get Rid of those Dangerous and Unsightly Tree Stumps!
What are the benefits of tree stump grinding?
Stump grinding removes the stump with no impact or destruction to surrounding land. Stump grinding is also the most efficient way to reach difficult spots. After our stump grinding service, you will not find pieces of the stump underground later on. In addition, the wood shavings created can be composted and used as mulch around your property.
Why consider tree stump removal for your home?
Stump removal frees up space on your property, which is both visually appealing and physically useful. Once stumps are removed, grass can be seamlessly grown or replaced. Stumps burden your property- add value to your home by eliminating them once and for all!
The Original Stump Removal Company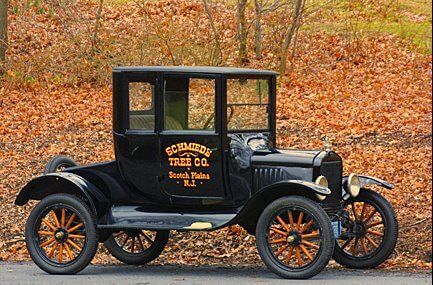 First Schmiede Car
1922 Model T Doctor's Coupe
Why consider tree stump removal for your residential or commercial property?
Not only does stump removal clear the way for a cleaner, more professional looking property, but it also eliminates the danger of lingering wood in the ground. Tree root removal prevents the possibility of customers and employees incurring an injury on the premises.
Why use Schmiede Tree Stump service?
Removing the stumps in your backyard can be tedious and time consuming, not to mention strenuous. Without the proper equipment and expertise, parts of the stump are left behind burdening your land. Our state-of-the-art equipment removes the entirety of the stump in one shot. We work quickly and efficiently in taking special care to remove the tree stumps on your property without impacting the surrounding area. We'll remove the stump with no mess or clean up left behind!
Does your Tree Stump Removal and Grinding company provide service near me?
Schmiede Tree serves the surrounding Union County areas.
Why are we considered the best tree stump removal company?
Expertise, 50+ years experience and a long list of satisfied clients in the area are testaments to our tree stump removal and grinding services.
How much will tree stump removal cost?
The cost depends on the size, weight, and type of tree stump. Prices vary, but we are committed to giving you the best price possible. Contact us today for a FREE evaluation and estimate of your tree stumps.